For informed career decision-making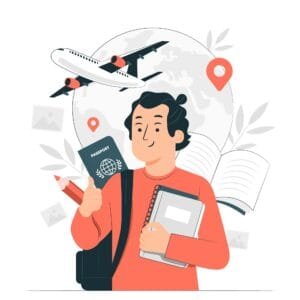 Career assessments are tools that give insights into an individual's personality traits, aptitudes, and other skills required for selecting appropriate career options and career growth. It gives an idea about career-oriented personality traits and maps them with suitable career options. Career assessments are suitable for students who want to evaluate themselves for higher studies, as well as for individuals who are already working and wants to shift their job.
Benefits of Career Assessments
This assessment gives insights about:
One's personality.
Areas of improvement
Better self-understanding
Matches personality with suitable career options.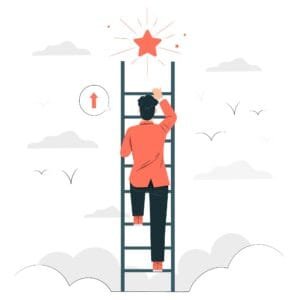 Interested to know more about our programs?​
Here's a short survey about career assessments. Click below to take the survey.
Importance of Career Assessments
Career assessments help the candidates to remove their confusion and give a better picture of their strengths and areas of improvement. It also helps to understand their area of interest according to their personality. Other factors like level of motivation, values, responsibility, teamwork, etc. are also assessed.
Every individual has a different level of aptitude. In career assessment, candidates' different aptitudes are assessed which gives a much clearer idea about how to move forward.
Career Assessments provided by LMonk
LMonk is partnered with Pearson, a global leader in talent and clinical assessments. Career assessments done at LMonk are – 
1. My Career My Future
2. Differential Aptitude Tests
My Career My Future is a self-assessment tool that helps to make an informed decision about one's career. If the candidate is in 10th or 12th std, or doing graduation, this assessment will help them reflect on their strengths, and areas of improvement according to their dominating personality traits. It also helps to identify a career path that matches your personality too.
On the other hand, Differential Aptitude Test gives a clear idea of one's aptitudes in 6 different parameters Abstract Reasoning, Language Usage, Mechanical Reasoning, Numerical Ability, Space Relations, and Verbal Reasoning.
Both assessment reports are a detailed version of a candidate's strengths, areas of improvement, personality traits, and aptitudes. Based on these reports, candidates may get help to make an informed decision about their future. 
Want to learn more about assessments?
Call us straight away. We'll be glad to explain more.